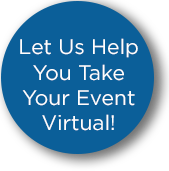 We do events; high-level, innovative, social cause events committed to enhancing local communities by generating revenue and educating attendees to foster a sustainably minded world. Our ultimate goal is creating memorable collaborative experiences to empower sustainable communities.

Social Enterprises Recognized as a "Best For The World" Benefit Corporation



Sound Waters University | February 6, 2021


Sound Waters University brings together people passionate about life in Puget Sound. Held since the early 1990s on the first Saturday in February on Whidbey Island, WA, it now attracts 600+ people yearly. Learn more.

Washington Oregon Higher Education Sustainability Conference | February 11-12, 2021




The Washington & Oregon Higher Education Sustainability Conference (WOHESC) is an event built to inspire change, facilitate action, and promote collaboration around sustainability within the Cascadia region's higher education institutions. Conversation, workshops, and networking opportunities will empower participants to advance environmental and social justice performance on their campus. Learn more.



Bring GoGreen Conference
To Your City!



We want to bring our mission to drive sustainable best practices and to foster collaboration with innovators, entrepreneurs and sustainability champions to your region. Click here to find out more!